A Story About An Indigenous Boy Who Hit Rock Bottom And Came Back Up
I recently had the pleasure of chatting with Tim Gray, the Founder and Lead Singer of Green Hand Band. Now you may not have heard too much about this band, but read on and I'll share with you Tim's amazing story and the good work he does with Green Hand Band.
Tim was born in Macksville on the Mid North Coast NSW to aboriginal parents who relocated in his early months to Redfern. At eight months old he was put into Foster care and two months after that fostered by another non-indigenous family. During his time with his foster parents Tim was trained in classical piano, which eventually lead him to his career today.
At the age of 12, Tim's foster mother passed away. This was terribly hard for the then just turned 12 child, and because his foster father wasn't there emotionally for him the young Tim ran away to find his original family. He eventually found his family but it was a culture shock having been brought up by his non-indigenous family and realising his aboriginal family's lifestyle was very different. At the age of 15 Tim had his first alcoholic drink. From that first alcoholic drink came alcoholism, jail and homelessness up until Tim turned 30.
After his stint in jail Tim lead a relatively normal life for 12 years but the alcohol won and drove him back to homeless and a nightly wish thinking "I hope I don't wake up tomorrow". After all this struggle, at the age of 30 Tim went to rehab and he has never touched a drop of alcohol since. Tim says that pretty much saved his life.
Once sober Tim had a calling to go back to his music so he studied at TAFE and joined a band called the Black Turtles until eventually deciding to form his own band, Green Hand Band. The members of the band are environmentalists and political activists who share their messages through music in the nicest possible way. Tim's music is inspired by his connection to The Dreaming (his spirituality), nature, political messages and a few broken heart songs thrown in too! Other influences are Bob Marley (without the drugs) and other similar reggae music. Green Hand Band has a rather unusual name and Tim tells me it was because the original drummer, Kelly, had a friend who owned a swearing parrot and it would misbehave with naughty words at unexpecting guests. To stop the parrot from swearing Kelly had a green hand fly swatter and would hold it up towards the parrot every time it squawked a profanity! That's where the name came from.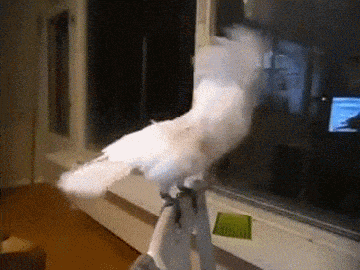 I asked Tim what was his purpose and without hesitating he said (1) stay sober and (2) to help others. I also asked him what message he wants to share with the community and I think it is a very beautiful one "look at the similarities rather than the differences with one another" something he learned from AA.
To find out more about Green Hand Band you can attend a free event at the launch of their EP or visit their Facebook page.
www.facebook.com/pg/GreenHandBand
I thank Tim for sharing his very personal and touching story with me and Sydney Chic's readers.