Sleeping Duck Mattress Review
This is the second mattress I've had that came in a box! The first one was so badly made that it certainly earned its credentials as "lumpy mattress". So when Sleeping Duck decided to collaborate with me to trial their mattress, I was a little unsure because of my previous 'lumpy' and extremely uncomfortable mattress.
ARRIVAL
The Sleeping Duck mattress arrived by courier in the time I was told it would. There is a rope on one end of the box to pull it with two wheels on the other end to help move it. I actually moved it myself, and it is quite heavy at around 45kg.
It is recommended that the mattress is unboxed using two people, but I didn't have anyone around at the time and I was so keen to see how it worked I decided to do it on my own. I actually filmed it but I'm not sharing it because I looked like a truckie in the video. Nothing wrong with looking like a truckie but when your blog is called Sydney Chic you have to have a little bit of class about you lol.
UNPACKING SLEEPING DUCK MATTRESS
Once I had removed the mattress from the box, I placed it in the bedroom allowing enough room for the it to unfold and decompress. I rolled the mattress out of the cardboard and carefully cut the two outer layers of the plastic from both ends. And then just like magic, ta da! It quickly unfolded and started to decompress, the whole process is quite remarkable. It's worth noting that I watched a few Youtube videos of others unboxing their Sleeping Duck Mattress plus the instructional video as well.
It takes up to two days to fully decompress, however you can test the comfort of this mattress just after four hours.
It was then time to carefully cut off the remaining plastic and flip the mattress over because the process lands it upside down as you can see in the photo below. This is actually where you are supposed to have two people do this, however I managed it quite easily on my own by using the wall as prop.
GUARANTEE
I was amazed how thick the mattress was, and it looked so comfortable. I was eager to try it out. Now here is something really good about Sleeping Duck Mattresses; they give you a 100 night trial so if you don't like your mattress you can return it. As well, the mattress is layered and adjustable. During the ordering process you will be asked if you like firm, soft etc to sleep on, and the company will send you the appropriate mattress. If, by some chance you don't feel the mattress is the right firmness you can contact Sleeping Duck and they will send you another insert to adjust. You will need to wait 21 days to do this because that's how long it could take you to adjust to the mattress, and you may discover that you actually love it the way it came. Also if you and your partner like different firmness, you can order a half-half split so you can choose medium for one side and firm for the other. This change can only be made after the initial 21 day period also.
I'm not going into the technical side of the mattress, I will leave that to the expert bed reviewers, but I can say after my few weeks using it I am very happy and, more importantly, very comfortable. So is my daughter's dog, Bundy, when he visits.
SUSTAINABILITY
There's always a problem with buying a new mattress and that's how to dispose of the packaging it comes in and what to do with the old mattress you are replacing? Firstly, the Sleeping Duck Mattress arrives in a cardboard box, so that's easy to recycle. There's plywood with two wheels attached, you might find a use for this if you are creative enough. The plastic wrap is a problem, not much you can do with that I'm afraid. The good news is that the mattress has a ten year warranty so you won't need to replace it in any hurry.
With your old mattress you can wait for your council pick up service if you have one, or hire someone with a trailer to take it to your local tip. An other option is to search for professional recyclers who may be able to dispose of your old mattress.
Our foam is good for you and the environment, having undergone independent, accredited testing to meet strict content, durability and emissions standards. The foam used in the mattress is CertiPUR-US which good for both people and the environment. If you take up the 100-night trial to return the mattress or swap the comfort layer, the returned mattress will be donated professionally recycled if the company can't donate it to a charity, which means less waste.
THE VERDICT
I've suffered very poor sleep these last few years because I lived in a very rowdy area in Sydney (Kings Cross) and I had a soft and unsupportive mattress. Now that I've had a Sea Change and live in a quiet beach town, and have a very comfortable bed, sleeping has become so much better. I still stay in Sydney a lot as I love the Sydney Lifestyle, but it's always good to return to my own space and comfy bed.
I did feel at first the mattress was going to be too hard, but as Sleeping Duck suggest it takes a few weeks to adjust. I'm now feeling it is the right firmness and I am not going to adjust the mattress. I've also done some research on other reviews and it seems the majority of people love their Sleeping Duck, and the only negative review I did find, I noticed that someone from the Sleeping Duck team were quick to try and rectify the customer's problem.
If you are looking for a comfortable mattress then do try Sleeping Duck, as I mentioned before there is a 100 night trial, so what have you got to lose?
Now all you need to do is decorate your bedroom and you will set for a great night's sleep.
For more information visit www.sleepingduck.com.au
UPDATE JUNE 2019
It's been 18 months since I wrote this post and have been sleeping on my Sleeping Duck Mattress. Personally, I love it, I've kept with the more firm mattress. The mattress still looks as new as the day I unpacked it and it's just as comfortable, there has been no sagging.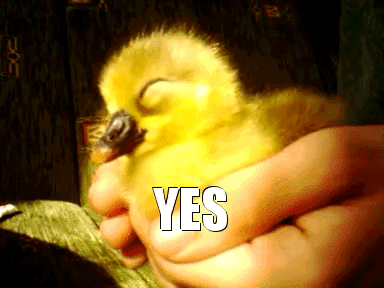 This is a collaboration with Sleeping Duck. The article above is my genuine experience. I knock back a lot of products and payments if I feel that there is not a right fit with Sydney Chic or I don't like the product or service. For more information please read my DISCLAIMER.